It's that time of the year again…
Make sure your HVAC System performs efficiently all year long with our $95 HVAC Tune-Up.
Request Service
Service Agreements
Having your systems checked regularly keeps them running efficiently and this saves you money on your utility bill month after month.
Learn More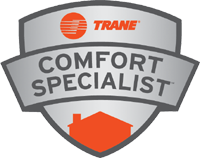 Proudly serving Memphis and the surrounding communities
The Comfort Company You Can Trust
Family Owned and Operated Since 1970
With hot, humid summers and occasional crazy winters, Memphis, TN is a place where you want a reliable heating and cooling system. Landmark Heating & Air Conditioning can help. Since 1970, we've helped Memphis residents survive the sometimes turbulent weather. Whether you need a new unit, need your current one serviced, or want to improve your indoor air quality, we're on the job. Your problem is our priority!

We are proud to sponsor the Boys & Girls Club of Greater Memphis Annual Toy Drive.
Donations can be dropped by our office or given to one of our staff members.
Click here to support the Boys & Girls Clubs of Greater Memphis!